English
I own dish washer Bosch Silence Plus, exactly SMS50M42EU/01. Since purchase it sometimes throw error code E24. That should mean there is something wrong draining system.
There are no obvious problems - like flood of water inside.
Sometimes code appears in the beginning (that matters - nothing is node), sometimes in the end (that does not matter - it is finished). I have checked drainage and filter many times. My wifes run cleaning using specialized detergent every month.
The day before yesterday it changed behavior:
Program is launched

Dish washer tries for a while to drain rest of water (whirring)

There is no sound indicating inflow of water

Then it rests for two minutes

Tries to drain water again

Show error E24
So call serviceman or throw it out and buy new. It is seven years old anyway. But, it is agains my ecological thinking. Calling serviceman is against my old family curse - fix everything by yourself.
I was so desperate I was trying various things. Try to put there some wather using bucket and check whether it is drained - that went fine. And so on.
Then I tried to open doors after step 2. (while dish washer working) to check state inside (no water presented). When doors are closed it should continue the program.
BUT: It forgot that it has E24 problem and start water inflow. 😉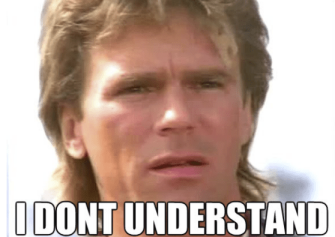 So if your dishwasher does not pump in water, try to open and close doors.
Please be careful, you are doing that on your own risk!
As programmer I am not that surprised by this hack/workaround. Try that and let me know about result in comments.
Česky
Vlastním myčku Bosch Silence Plus, konkrétně SMS50M42EU/01. Od začátku trpí tím, že občas vyhlásí kód E24. Ten by měl znamenat, že je ucpaný odvod vody.
Není vidět žádný jasný problém - jako potopa vevnitř myčky.
Někdy se kód objeví hned na začátku (to vadí), jindy zase na konci programu (to nevadí - už je vše hotovo). Mockát už jsem kontroloval filtr, odpad. Žena zase jednou měsíčně nechá projet čištění myčky specializovaným čistidlem.
Předevčírem se stala změna, chová se asi takhle:
Zapne se program

Myčka se chvíli pokouší vypouštět vodu (hučí)

Není slyšet napouštění vody

Pak si dá minutu dvě oddech

Pokusí se znovu vypouštět

Vyhlásí E24
Takže oprava, nebo vyhodit. Má už přece jen 7 let. Akorát to se ekluje mému ekologickému já… Volat opraváře se zase ekluje rodinnému prokletí - všechno si opravit sám.
Jak jsem byl už zoufalý, tak jsem zkoušel různé věci. Napustit trochu vody kýblem a zkoušet jestli ji myčka vypustí a tak. A vše fungovalo.
Tak jsem zkusil po bodu 2. otevřít dvířka (za chodu) abych se podíval jak to vypadá vevnitř (žádná voda tam nebyla). Myčka přeruší chod a když zase zavřete dvířka tak ho zase spustí.
ALE: Zapomene, že měla problém E24 a začne normálně napouštět vodu a mýt! 😉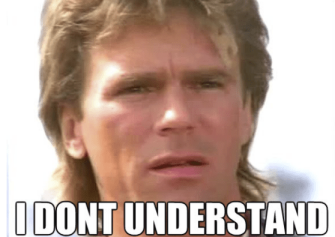 Takže pokud nezačne myčka napouštět, zkuste otevřít a zavřít dvířka.
Buďte opatrní, děláte to na vlastní nebezpečí!
Jako programátorovi mi to nepřijde až tak šílené, jak to možná zní vám. Ale zkuste to a dejte vědět v komentáři.